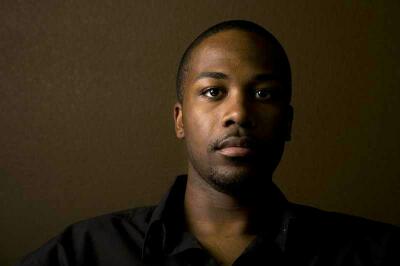 I had the good fortune of receiving a phone call from a female friend that I had not talked to in at least two years. Inevitably, our conversation turned into a discussion about male/female relationships "Where are all the good men" seems to be the (or a) prevailing question among many women but, after delving a bit into conversation with them, it appears that most (if not all) women have encountered a good man that somehow didn't find a "placement".
Let me be very transparent for a moment. Shortly after I relocated to Nashville in 2006, I met an attractive lady working at the reception desk at a local health spa. I was there getting a free workout training from my chiropractor. As soon as he finished giving me a grueling workout, I headed to the front desk to meet this lady that had caught my eye upon entering the spa. I noticed the book she was reading by a well-known Christian author and I engaged her in conversation about the book and subsequently, her church. I learned that she actually attended a church that was about 5 minutes away from my apartment. I also found out that she was a divorced single parent with a 16 yr. old daughter.
The conversation was progessing just fine until I answered a few of her questions wrong. She began with, "how old are you, I could probably get in trouble for talking to you" (assuming that I was much younger). I told her my age. I was actially 3 years or so older than her. She followed with "you probably have a woman at home". I told her I didn't. I had never been married, had no children, no police record, etc. I don't even think I thought to mention that I didn't smoke or drink, adding to what I thought was a good list that was getting even better as I revealed more of what I thought were great qualities. It was downhill after that.
Somewhere along the way, I lost whatever opportunity I may have had after I gave her my rendition of the "good man list". Foolishly, I still proceeded to ask for her phone number. She replied, "you don't want me." "I don't want to be in a relationship". "I don't want to go home with you". All of that came as a result of me asking for her phone number. Huh? I think I would have stood a better chance if I had told her that I did have a woman at home, but the relationship wasn't working out or that I had a kid or two from a past relationship.
As crazy as that may sound, I think I would have had a better chance had I lied. Let's carefully review her words. "You probably have a woman at home". "I don't want to go home with you", etc. I would have to conclude that this woman was more familiar with men approaching her that were already in relationships with other women and had interests that were primarily sexual in nature based upon the tone of her response to my phone number request.
Totally against the norm (of her experience), I approached with a different conversation; much different than what she was used to. I have learned that a woman is most comfortable with that which she is most familiar even when familiarity offers her more harm than good and no substantial benefit. It protects her from any surprises. She couldn't figure out what my angle was. Experience taught her that all men have an angle. I provided her with no apparent frame of reference for which she was familiar.
My story was different. It was honest and true. There was no chance given for authenticity to prove itself on my behalf. The very things that should have separated me from the former men she encountered only appeared to be the things that also separated me from the opportunity to get to know this woman. Somehow, it doesn't make sense. The next time that question "where are all the good men" rears its ugly head, think about that guy whose only flaws appeared to be that he was "too nice" or one of the many other disqualifiers that have been levied against decent men.
Now, I'm no expert on women. I can't somehow slip into a woman's body and know what any woman feels or relive what she has experienced in her body. I don't discount the fact that women have had to deal with all types of men with "indecent proposals". That's the very reason I would expect a woman to welcome the opportunity to meet a man that appears to be a good man and gives her no reason to think otherwise .
The next time that question is raised, "where are all the good men", check for the guy headed slowly toward the exit door with the look of defeat and bewilderment painted boldly across his face. You may have just sent him on his way as I was sent on my way that day, following in the footsteps where too many good men have gone before who were never given half the chance that lesser men are given who never deserved more than a conversation and a goodbye.